Operation/control
The Cargo Floor moving floor transport system has various variant operations/controls. After you have selected a type, but should you wish to have a different one, this is possible. The operation can be changed afterwards because of the exchangeability.
COMING SOON!
Capacitor touch panel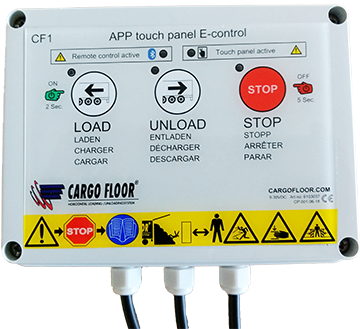 APP, smartphone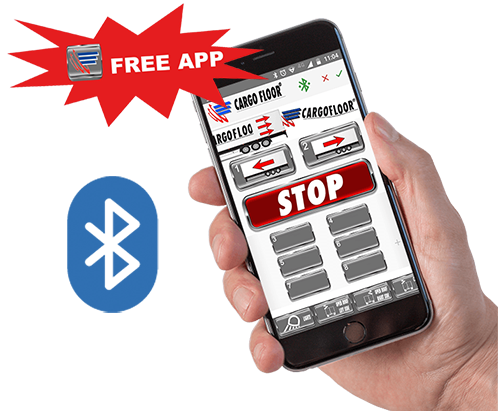 Soon, an app for your Android or iPhone smartphone will be available that you can use to operate the Cargo Floor loading and unloading system. We will make the app available free of charge. Do, however, bear in mind that the signal strength will depend on your smartphone and the environment in which you work. The range may therefore be limited and/or may vary.