Cargo rental
We offer the option of renting what we call system trailers (that is, trailers with a Cargo Floor sliding floor system or a CargoMatic transport system) for a specific period.
The Cargo Floor sliding floor semitrailers are currently available.
92m3 test moving floor trailer with XHDI-XD floor profiles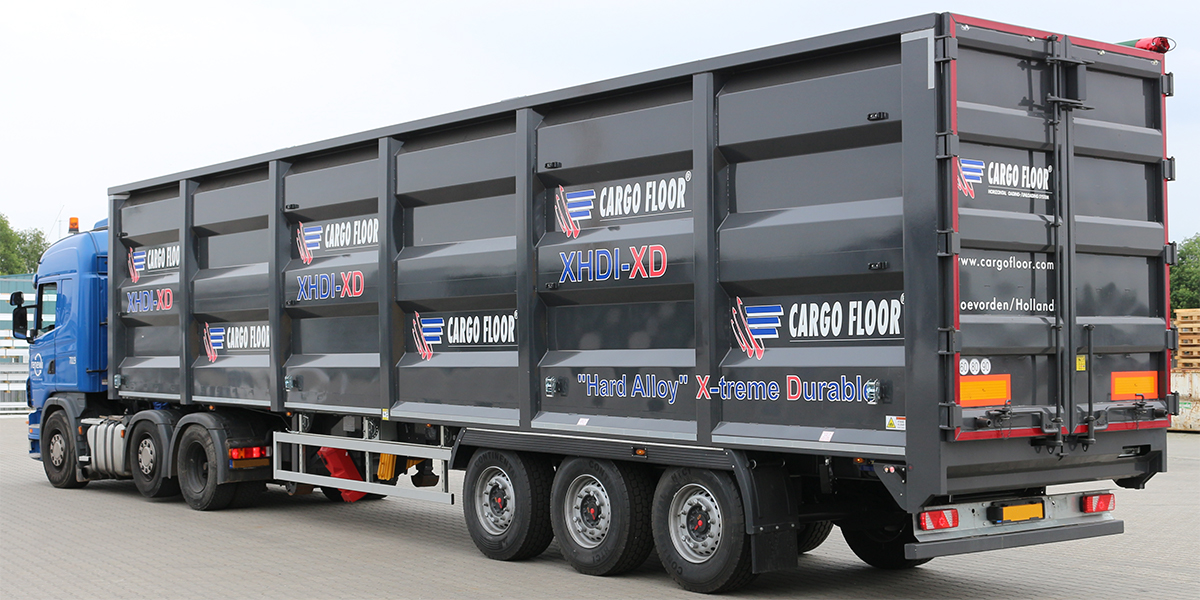 This moving floor trailer has the Cargo Floor CF500 SLC 15 floor profile transport system with XHDI-XD floor profiles.
This is the ultimate Heavy Duty floor profile that is especially developed for the transport of extreme products which are very abrasive and this floor profile is able to withstand great impact. Therefore, this profile is the ultimate solution for the transport of all kinds of bulk materials and waste: among which stones, metal scrap, electro motors and such.
Because the floor profiles of the Cargo Bulkmover are wider than the standard 21 floor profile execution this concept is not suitable for the loading and unloading of pallets and paper reels with the help of the floor movement of the Cargo Floor system. Of course, pallets eg. can be loaded - and unloaded - by driving a hand pallet truck or forklift truck over the floor.
More info is available in the XHDI-XD profile brochure.